1. What are bleeds?
Bleed is a term that is used to describe a document which has images, text or any other elements that touch the edge of the page. When a document has bleed, it must be printed on a larger sheet of paper and then trimmed down.
2. Why do files need bleeds?
Printing machines cannot print right to the edge of a sheet. They always leave a small margin of white on the edges. This means that any print with elements that go to the edge must be printed on a slightly larger sheet and cut down to the desired finished size. If you do not include bleeds with your file, you will be left with a thin white margin around your entire piece.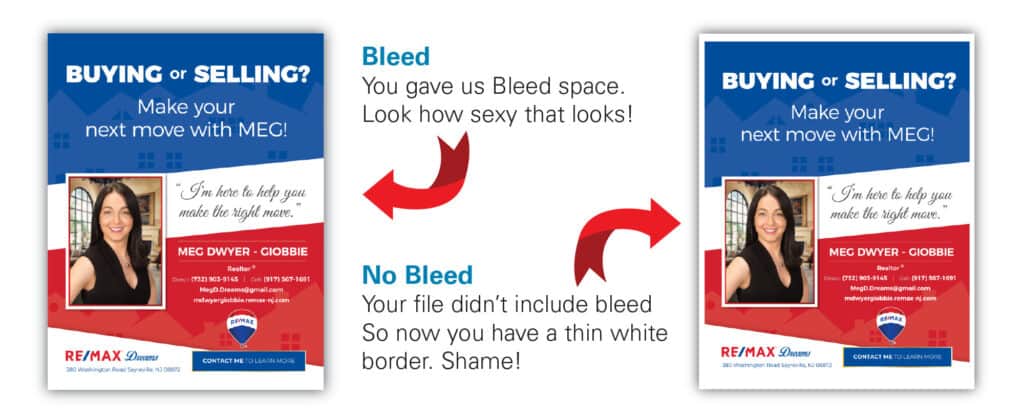 3. How much bleed is necessary?
For standard print products, you should typically include at least 0.125" bleed on each side of your piece. For signage products, we ask for 0.5″ bleed on each side. Below is a few common document sizes for reference.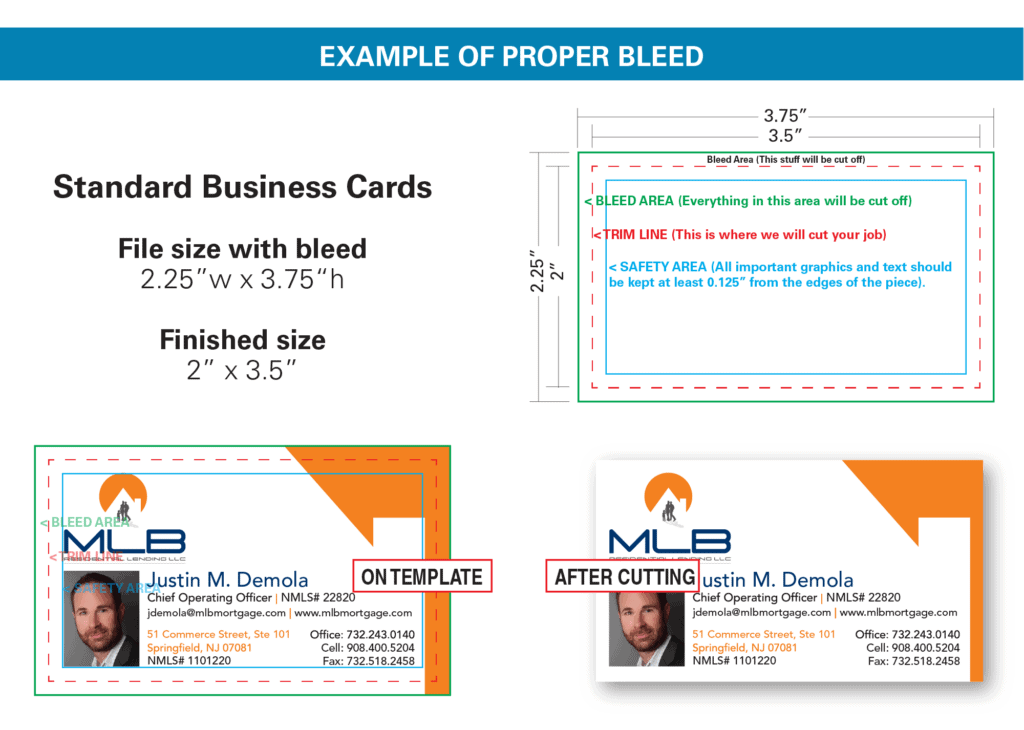 4. Did you know? 
If you need help with design or would like a template to build on, we've got you covered. Give us a call or shoot us an email and we would be glad to help you. 888-679-7237 • [email protected]